Overmolded resin removal method that drastically reduces damage to buried LED chips
Fine surface processing of LED package by wet blasting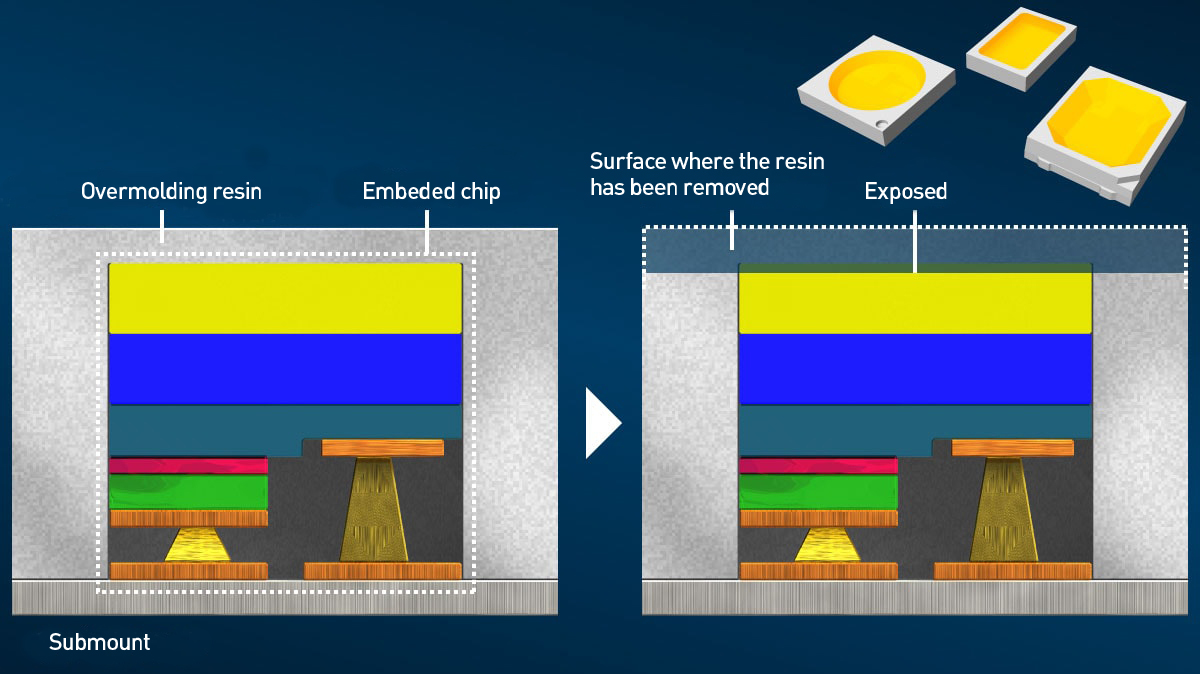 This treatment scraps the overmolding resin (white resin/sealing resin/reflector resin) such as epoxy or silicone on the LED device that covers the chips as a result of LED device manufacturing in order to expose the chips and electrodes. During mass production of small LED devices, the chips are exposed minimizing damage.
It is effective for manufacturing of flip and chip on board (COB) chip LEDs, and can be used to expose chips buried during resin molding.
Features of wet blasting
Fine particles are used to minimize damage to the chips and electrodes
Easy to control the processing rate by changing the operating air pressure and number of passes
The processing time is short because multiple targets can be processed at once.
Picture of processing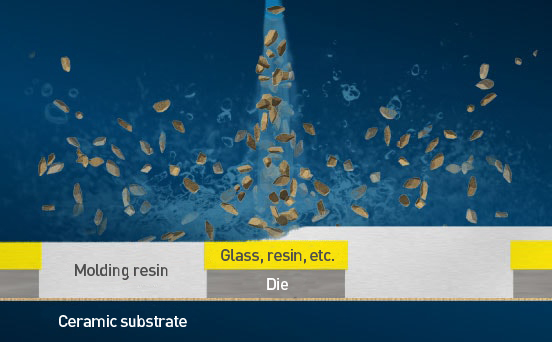 Advantages of wet blasting: Controllability
The abrasive material is mixed with water and treated as a fluid, so the processing rate is highly controllable and it is easy to set the processing strength as required.
Processing Condition
| | |
| --- | --- |
| Using particle | Alumina A#2000 |
| Air pressure | 0.25MPa |
| Processing Speed | 20mm/s |
| Projecting Angle | 90° |
| Processing number of times | 4-10 passes |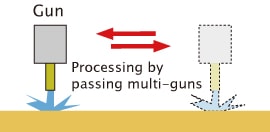 Difference in processing rate between filler-containing resin and Cu
Processing rate control by abrasive type and air pressure is applicable.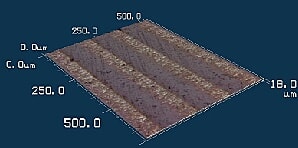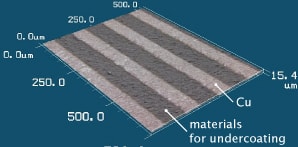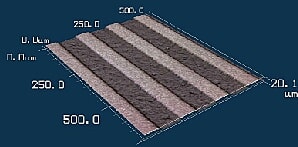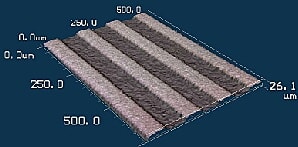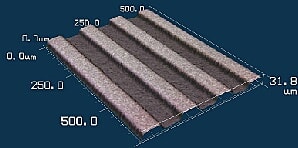 Related pages