Peening method for aircraft capable of uniform processing in a large area
What is Wet Peening?
The wet peening method is a new shot peening method, where wet blasting is used with a "wide gun," our unique projection gun.
What is Peening?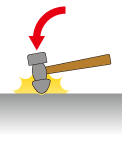 This is a surface treatment by forging; hitting the metal surface with a round-head hammer.
Shot-peening is a surface treatment method for improving the mechanical characteristics of material surfaces, by hitting innumerable spherical particles at metal surfaces,
applying residual compressive stress to the materials,
making plastic deformation and surface hardening to the work piece surface.
About Wide gun, the core technology of wet-peening method.

Slit-shaped nozzle cross section.
Processing power to the whole surface is uniform
Difference of conventional guns
Difference of projection patterns
Conventional guns
Peening intensity is the strongest at the center and it becomes weaker as it comes to periphery area.
Wide gun
Projection power is uniform to the whole area in the direction of slip length except for both ends.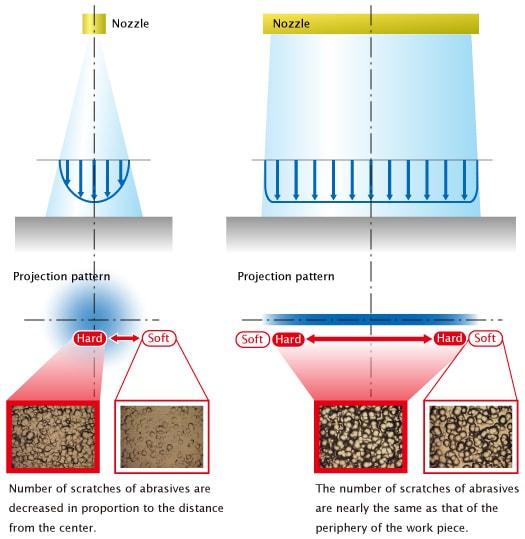 Utilization results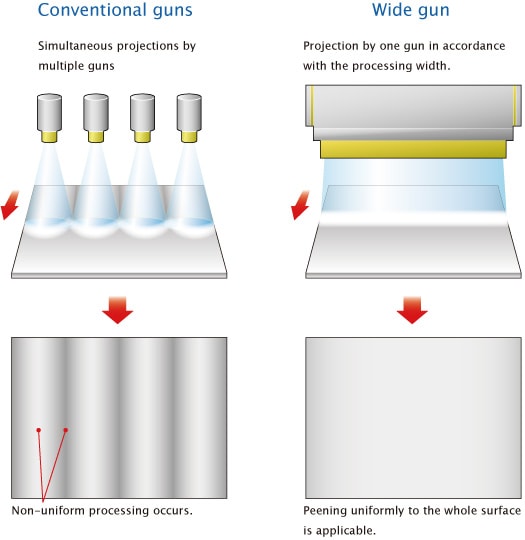 Processing example

Process image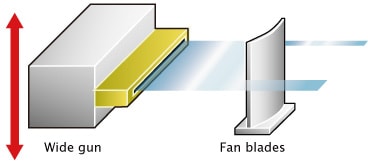 Related pages