Amazing base treatment (WBP) that firmly bonds metal parts and rubber
The problems of traditional method
(removal of grease → shot-blasting → transforming)
Too much usage of chemicals and displacements.
Dust comes out.
Segmented processes cause the failures in each process and lead to lower production yield. The amount and lengthiness of individual processes lead to lower spatial usability.
Solution (WBP)
(WBP:Wet Blast Phosphating system)
We can generate uniform and precision Phosphate layers which can prevent peelings even at necking process.
We will control displacement and usage of chemicals by using our own way of carrying metal fittings and reduce productivity cost.
We can maintain higher quality level by the continuous processing of wet-blasting and Phosphate. Hence there are no concerns about dirt or oxidation between your processes.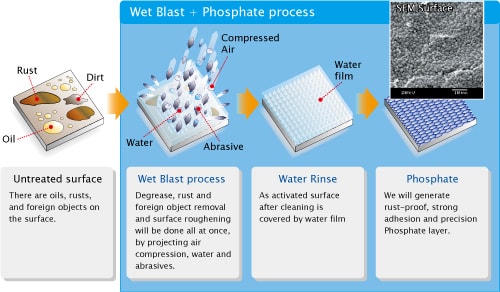 Process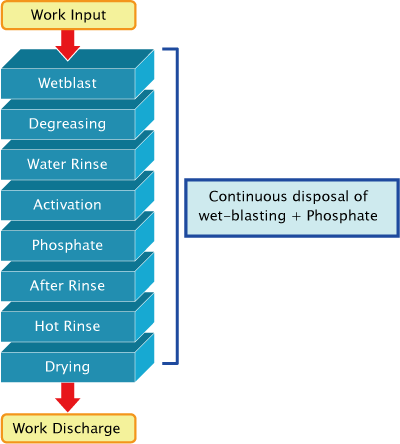 Utilization results
Disc brake before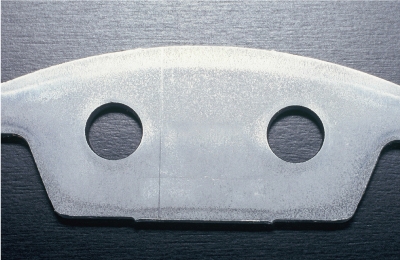 Disc brake After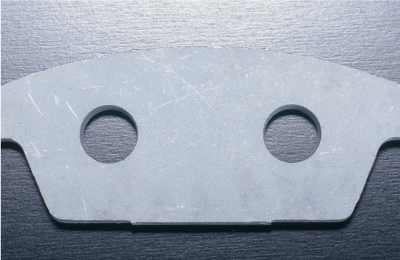 Metal Parts before Rubber Bonding before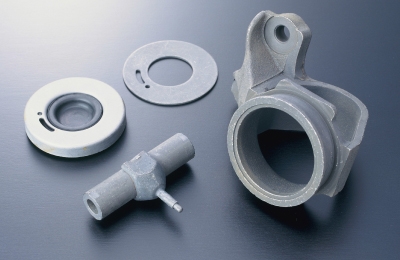 Metal Parts before Rubber Bonding After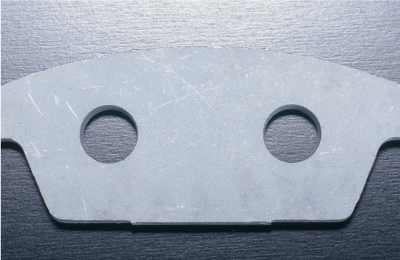 Related pages