Pretreatment for plating to remove burrs without damaging the semiconductors (deflashing)
Process Objective
As a pre-treatment of plating process, the burrs which occurred at resin molding for semiconductor packaging, are removed.
Types of burrs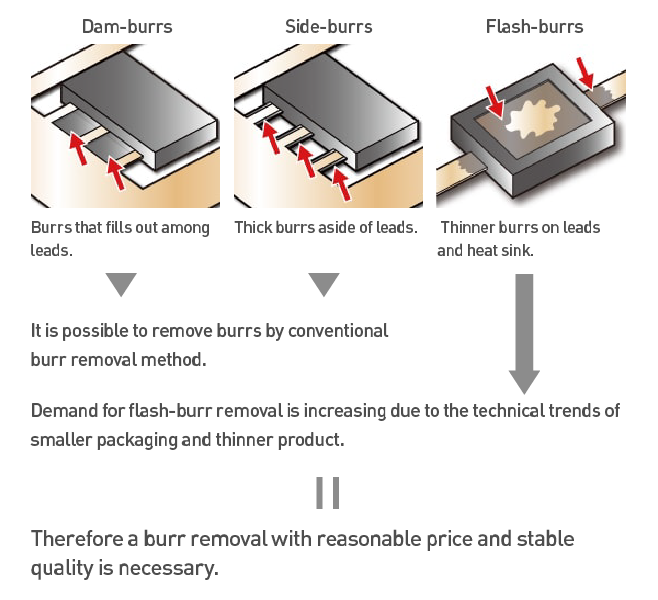 Problems of flash-burr removal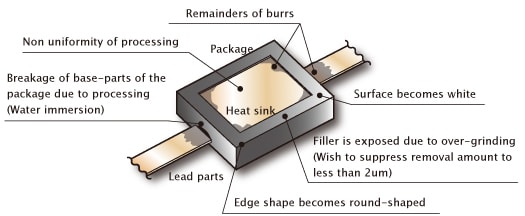 Benefits of flash-burr removal by wet-blasting
Burrs can be perfectly removed by uniform treatment.
Package does not become white.
Processing power can be controlled with sub-micron order.
The characteristic of Wet-blast
1)By the precision physical cleaning, flash-burrs on electrode plane can be perfectly removed.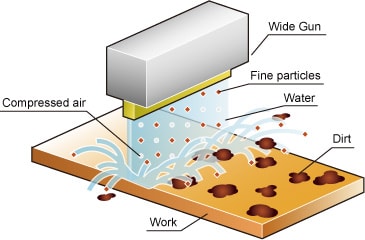 Principles of cleaning
Dirt and foreign objects are removed together with the surface of the work piece by the impact given by the energy of particles and water in high speed.
2)Reduction of non-uniform processing by using originally developed wide gun.
Conventional gun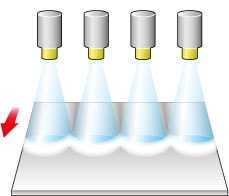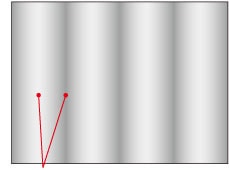 Wide gun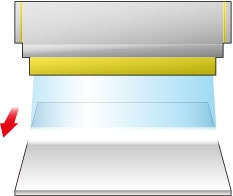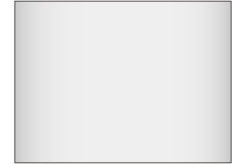 3) It is possible to suppress damages to the package applied by loose abrasive processing.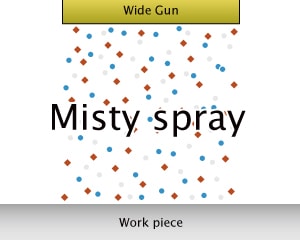 4)It is possible to suppress damages to the surface of the package applied by low pressured micro-particle processing.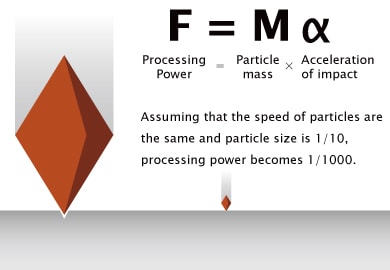 Example of flash-burrs
Untreated

After Wet-blasting process

Package Surface

Package Surface

Heat sink surface
Electron microscope
(SEM)
Heat sink surface
Laser microscope
Related pages